STORAGE
Square meters
Cubic meters
Tons
A separate storage location for each delivery
We have plenty of space on our site in Hamm:
We can store on about 20,000 m² with a capacity of over 40,000 t. In addition, approx. 1000 t storage capacity is available in silos for finished product.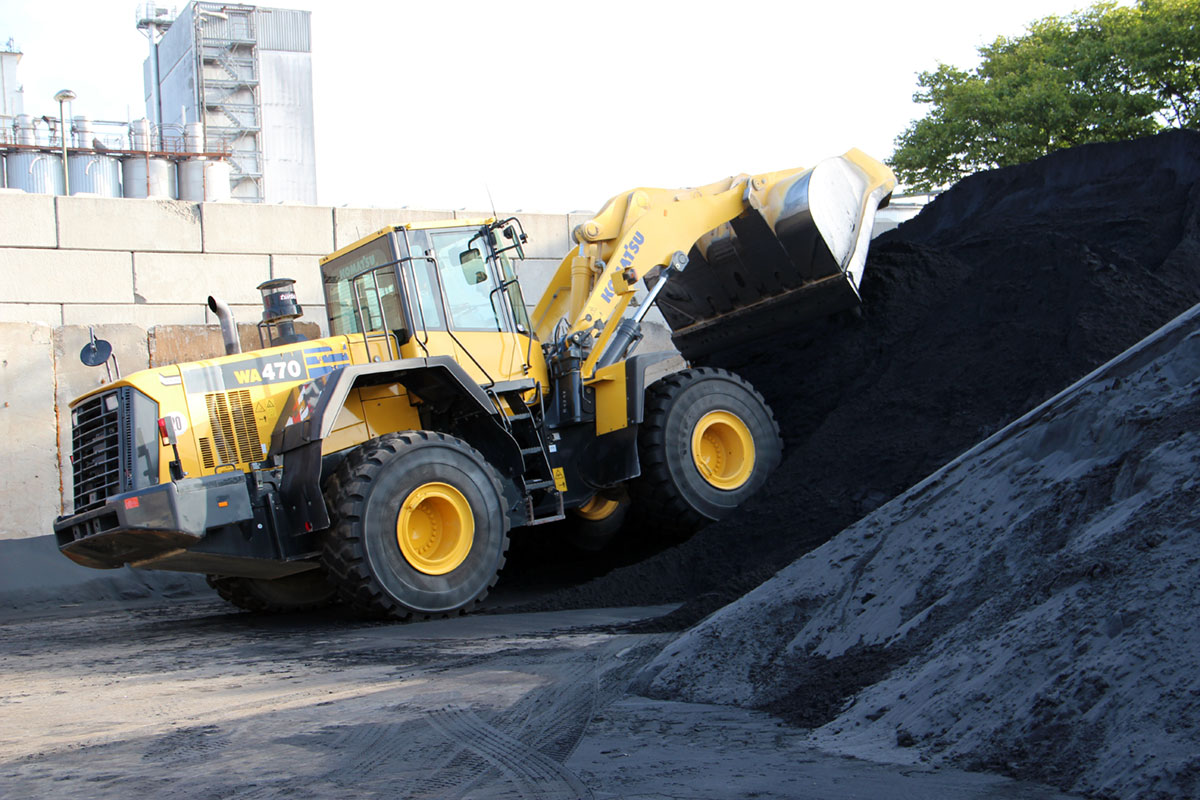 PROCESSING
DRYING
DEDUSTING
COOLING
SIEVING
In the best quality
Drying, dedusting, cooling and sieving are used in our processing plant.
The different chrome ore sands are exclusively produced in separate silos. With our modern PLC controlled system, we can efficiently reduce fine fraction.
PACKAGING
LOOSE SILO MATERIAL
PAPER BAG,
BIG BAG Whole
ACCORDING TO YOUR NEEDS
READY FOR TRANSPORT
Our products allow us a high degree of flexibility when it comes to packaging and transport. Our chrome ore sand can be loosely filled directly into silo trucks or packed in paper bags or big bags for transport.
Are you looking for an individual packaging and transport solution?
Together we will find a way.
CARGO SECURING
BECAUSE IT IS BETTER
TO BE SAFE THAN SORRY
COMPLIANT AND DOCUMENTED
Every load that leaves our site is compliant and properly documented secured for transport.
In doing so, we act according to our operating instructions for the safe loading of finished products (download PDF).
QUALITY ASSURANCE
CONTROLS – ROCK HARD AND CERTIFIED
Certified quality management
You have high requirements on our product – and justifiably so.
In order to meet these requirements, we have established a certified quality management system in accordance with DIN EN ISO 9001:2015.
We'll give this to you in writing:
Download the certificate as PDF in English
Download the certificate as PDF in German
TRUST IS GOOD
CONTROL
IS BETTER
Constant checks
All materials, both raw materials and processed products, are precisely controlled in the company's own modern chemical testing laboratory. This ensures that customer specifications and standards are met. The laboratory produces chemical analyses using x-ray fluorescence analysis (XRF)technology. In addition, we can also identify other important material properties in the industry such as bulk density,bulk weight, acid consumption, pH value, etc.
At HAG all raw materials are subject to an incoming analysis at entry into storage. The sieving laboratory is available 24 hours a day for production control. There, grit distributions are determined. It's better to be safe than sorry. The test laboratory ensures the consistently high quality of the products. If desired, customers can have this confirmed with a letter and seal.